Renting a stream from us in Second Life couldn't be easier, we have a simple system for rentals based on the duration, hourly, daily, weekly or monthly. All short term rentals (hourly, daily, weekly) come with 100 listener spots as standard with a broadcast rate of up to 256Kbps. Monthly rentals are available with 25, 40 and 100 listener capacities, again at up to 256Kbps.
100 Listeners

Up to 256Kbps

Renewable
100 Listeners

Up to 256Kbps

Renewable
100 Listeners

Up to 256Kbps

Renewable
25 Listeners

Up to 256Kbps

Renewable
40 Listeners

Up to 256Kbps

Renewable
100 Listeners

Up to 256Kbps

Renewable
We currently provide SHOUTcast v1.9x and icecast v 2.4x based streams.
Our Second Life billing team will send out a reminder (as a notecard) 4-5 days before the expiry of monthly streams and again as you enter the final 24 hours of your rental.  If you no longer require the stream you need take no further action as it will simply expire.
* A 30 minute bonus is provided with the first hour of an hourly rental to allow for setup.
Renting your stream from us
All of our streams are provisioned instantly so you can start using them as soon as you pay your first rental. It's as easy as…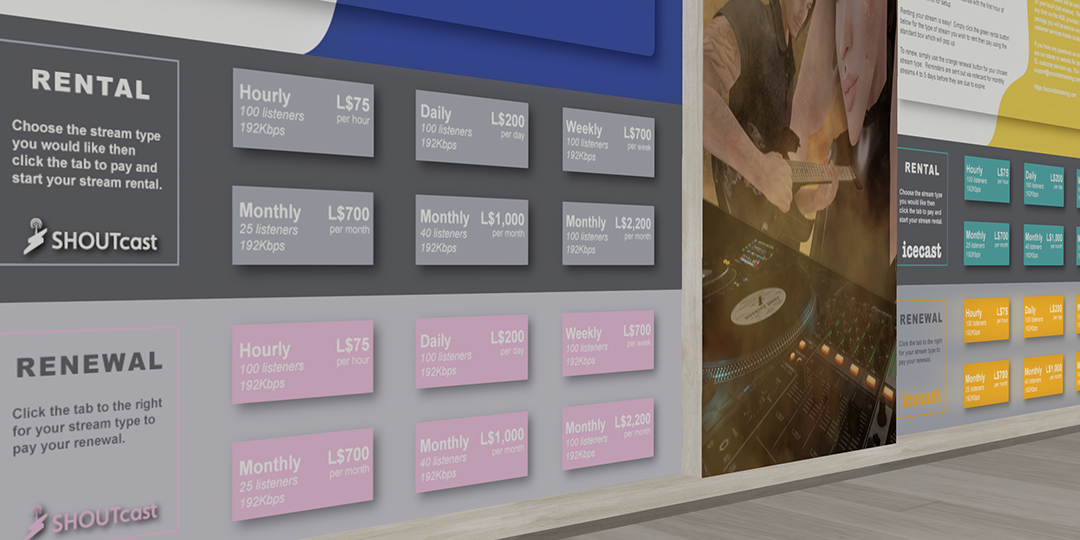 Visit any of our stores in Second Life to rent (or renew) your stream, using the vendors as seen in the picture above.
Select your stream package
Choose from SHOUTcast or icecast, the duration of your rental and, for mohtly streams, the number of listeners your require. Simply click the rental or renewal you want and pay.
The login information is sent to you immediately upon your rental (as a system message in your local chat window).  Input the provided settings in your software and you're ready to connect.  New to streaming?  You'll find our easy-to-follow guides here.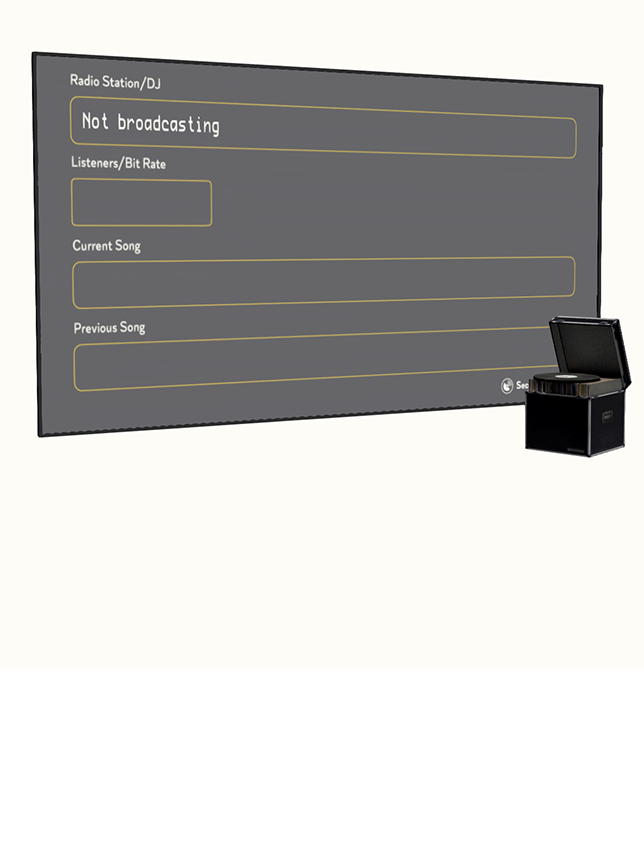 New Version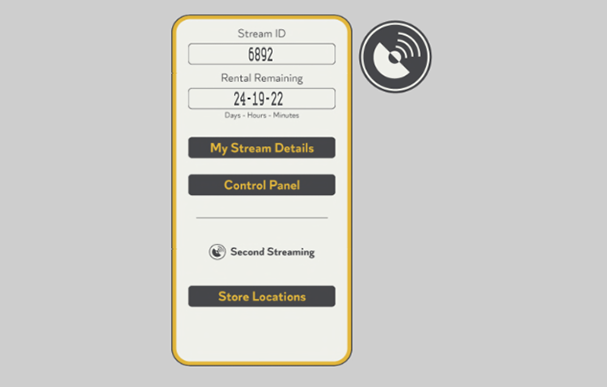 Included in your stream rental
Our Customer Tools Package
With every stream rental you will also receive out Customer Tools package.  Included is a HUD that will, at a glance, show you; your stream ID and how long is remamining on your rental.  There are also buttons to allow you to retrieve your stream details (passwords etc.) at any time, a link to your stream control panel where you can change your passwords and even a button to list landmarks to our stores in world.
If you're a DJ or club owner we also include an original mesh stream display board that will show the current and previous tracks played, number of listeners etc.
There's even a tip jar for you to use!
Customer Services Terminal
If you should lose your details or tools
If you haven't made a note of your stream settings or need a fresh copy of the tools we give you help is always at hand!  Just visit any of our stores and at the customer services panel simply click the tablet on the wall.
From here you can access your stream details (password, server address etc.), receive a fresh or updated copy of our customer tools, or find a list of landmarks to our stores.